World Wrestling Allstars Proudly Presents...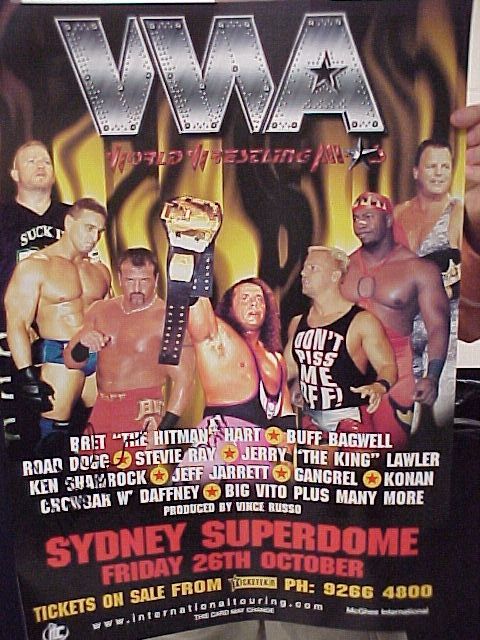 WWA Inception 2001
Welcome, cats and kittens, to yet another installment of the only reviews to be banned nationwide in Uzbekistan, Cewsh Reviews! We have a special treat for you tonight, as we return for only the second time ever to the magical and distant land of Australia to cover the debut show of World Wrestling Allstars, WWA Inception 2001! Now you would certainly be forgiven for having never heard of WWA before, as it was never very well known in the United States, but imagine a promotion stocked to the gills with former WWE, WCW and ECW talent, running the same year that WCW ended, and booked entirely by TNA's Jeremy Borash. Yeah, exactly. What resulted was perhaps the wildest and most disparate combination of talent ever combined into one promotion, and would prove to be the spiritual predecessor to what we now know as TNA. What ALSO resulted were some shows that make most Aussies double over with laughter if you even mention them. So with all of this talent, and away from the corrupting influence of WCW, what could possibly make these shows so laughable? Well I will serve as your loyal fact finder to find out.
So without any further ado, let's do a motherfucking review!